THE LACC DISTRICT CHAPTER OF AILA PRESENTS:
Righting The Ship – The Path Forward
We will be hosting a welcome dinner at a beautiful Santa Fe restaurant on December 2, 2021.
When you register, you will be given the option of participating in this dinner. There will also be a cocktail party on December 3, 2021, following the CLE.
A limited hotel room block at the beautiful La Posada de Santa Fe for LACC has been reserved. Please make your reservations early.
Registration is limited to the first 100 registrant!
Please note that this is the start of the ski season in Santa Fe
There is skiing in Santa Fe and nearby Taos. You should familiarize yourself with any travel advisories and exercise due diligence traversing the city.
CLE credit is being applied for the following jurisdictions:
Florida – 8.5 Immigration, 1.5 Ethics, 1.0 Technology 2104559N
Texas – 8.25 including 1.25 of ethics 174124898
California – CLE reciprocity with Texas and Florida
All states have a process for getting credit for a course approved in another state. Please look at your state's process.
LACC thanks our sponsors!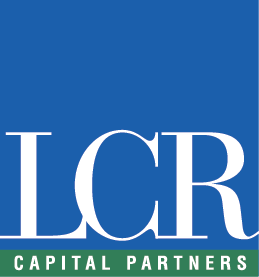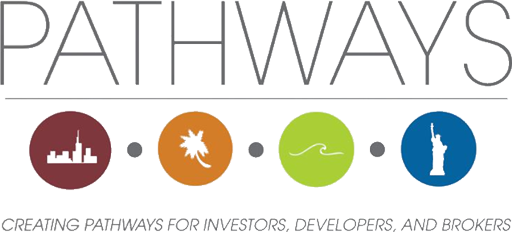 Registration and Continental Breakfast
Introductory Remarks and State of the Chapter
Chair LACC Chapter, Leigh Ganchan, Esq., Houston, Tx.
Hot Topics - Including Conference Participant Interactive Session on Consulate Adjudication Trends and Alerts+
Marketa Lindt, Esq., Past-President AILA, Chicago, Ill. (moderator)
Alexis Axelrad, Esq., AILA Secretary, N.Y., N.Y.
Mike Jarecki, Esq., AILA BOG, Chicago, Ill.
Amanda Brill, Esq., London, U.K.
What Are Consular Officers Really Looking For?
Mahsa Khanbabai,Esq., AILA BOG, North Easton, Ma. (moderator)
Chuck Kuck, Esq., Past- President AILA, Atlanta, Ga.
Stephen Pattison, Esq., Portsmouth, N.H.
Liam Schwartz, Esq., Tel Aviv, Israel
The Eternal Residence Applicant
Cyrus Mehta, Esq., NY, N.Y. (moderator)
Eleanor Pelta, Esq., AILA Past-President, Washington, D.C.
Greg Siskind, Esq., AILA BOG, Memphis, Tn.
Anis Saleh, Esq., Miami, Fl.
Lunch – Litigation that Will Impact your Practice
Jesse Bless, Director of Litigation AILA
Jeff Joseph, Esq., AILA Treasurer, Denver, Co.
H. Ronald Klasko, Esq., AILA Past-President, Phil. Pa. (moderator)
Tammy Fox-Isicoff, Esq., AILA BOG (Miami, Fl.)
David Grunblatt, Esq., NY, NY
Teri Simmons, Esq., Atlanta, Ga. (moderator)
Ramon Curiel, Esq., San Antonio, Tx.
David Ware, Esq., New Orleans, La.
Sharon Cook, Esq. Atlanta, Ga.
Labor Certs, Extraordinary Ability, Nationality Interest: The Path of Least Resistance
Susan MacLean, Esq., Chicago, Ill (moderator)
Linda Rose, Esq., Nashville, Tn.
Marcine Seid, Esq., Palo, Alto, Ca.
Susan Fortino, Esq. Chicago, Ill.
NIV and IV Waivers, Making Your Case
Kelli Stump, Esq., Oklahoma City, Ok. (moderator)
Lynn Lee, Esq., Washington, D.C.
John Gihon, Esq., Altamonte Springs, Fl.
Sarah Owings, Esq., Atlanta, Ga.
Post-COVID, What we Learned about How We Should Run our Practice
Jeffrey A. Devore, Palm Beach Gardens, Fl. (moderator)
Maite Hoyos, Esq., Miami, Fl.
Reid Trautz, Esq., AILA National Office, Washington, D.C.
Marisa Casablanca, Esq., Miami, Fl.
Cocktail Reception Sponsored by Visa Business Plans

Registration for CLE and all events only available online
PLEASE PAY CORRECT $$ AMOUNT, AS PER THE INFORMATION BELOW
Registration on or before October 10, 2021
Registration $330 for speakers only
Registration $395 for AILA LACC Members only
Registration $450 AILA non-LACC Chapter Members
Registration $500 non-AILA Members
Add $75 for late registrants (anyone registering after October 10, 2021).
Events not included in CLE fee can be registered for at time of online registration.
Registration for extra events is only available before October 21, 2021.
Housekeeping issues: Refunds for cancelled registration will be provided, if notice of cancellation is emailed to jdevore@devorelawgroup.com on or before October 10, 2021. A $50 processing fee will be withheld.
It is the start of Ski Season in Santa Fe: You may want to make ski plans in advance
Registration includes: continental breakfast, lunch, coffee breaks, cocktail reception, and conference materials. Separate registration is available for dinner at a wonderful venue in Santa Fe.
A limited block of rooms has been reserved at the La Posada Hotel in Santa Fe.
We encourage you to book early as we have secured a rate well below the rack rate, and our block will go quickly!
You can make reservations for our group dinner on Thursday, December 2, 2021. This dinner will be at a top-rated venue.