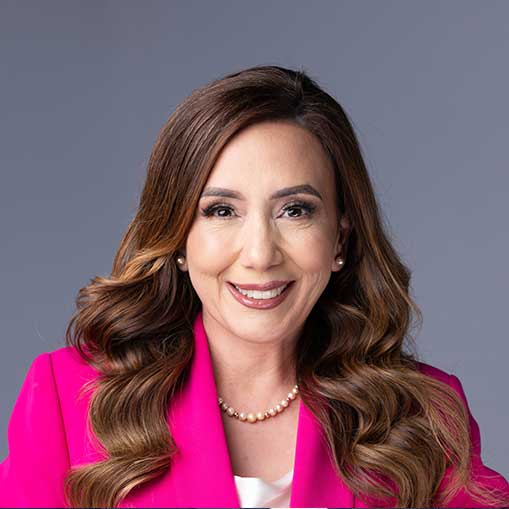 Kathia Quirós is an immigration lawyer, entrepreneur, author, public educator, motivational speaker, and social media influencer. She is a partner at GWP Immigration Law and works from its offices in Las Vegas, NV.
A full-time entrepreneur, Kathia has more than 20 years of experience managing businesses in law, tax, food service, and education. She believes that the desire to serve others and attention to detail are the keys to running a successful business of any kind.
Kathia is a public figure in the immigrant community. She hosts a daily Spanish-language television show on immigration law. Her show has made her a trusted figure and has allowed her the opportunity to help those in most need through the power of information.
An obsessed techie, Kathia spends much of her time looking for technological ways to improve her business operations and developing processes that will ensure optimal results for her clients.
Kathia is most proud of being the mother of Daniel, Nicholas, Alberto, and Karla, four first generation Americans with hearts full of love and compassion towards immigrants in the United States.