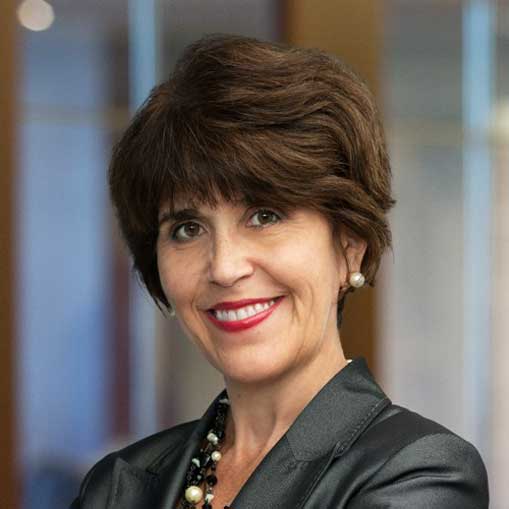 María Mercedes Badia-Tavas
M. Mercedes Badia-Tavas is a Partner at Barnes & Thornburg LLP, Labor & Employment Department, U.S. Immigration & Global Mobility Practice Group with over 32 years' experience exclusively in this area, including nine years managing her own firm. She provides legal & business guidance to clients on a broad range of U.S. Immigration & Global Mobility issues, with focus on Fortune 500, small companies and investors with knowledge, dedication and industry proven resourcefulness. She supports her firm's offices and clients across various states on immigration employment visas, permanent residency and related up-to-date compliance with government requirements. She represents clients in employment-based NIV/IV immigration matters including B, H, L, O, P, TN, E nonimmigrant visas, PERM labor certification applications, EB-1 Extraordinary Ability, EB-1 Outstanding Researcher/Professor, EB-2 National Interest Waiver, EB-5 Investor and, the subsequent adjustment of status, consular processing and eventually naturalization.
She advises on I-9 compliance, audits, investigations, training, immigration policy development, as well as due diligence for mergers and acquisitions. Clients include executives, managers and critical employees for large and small companies with global operations, and well as physicians, professors, and scientists at universities and research institutions. In the arts, she successfully secured O-1 and P-1 visas and permanent residency for artists – including an Oscar-winning producer, champion racecar drivers and tennis professionals as athletes. She also has extensive experience with entrepreneurs in securing E1/E2 treaty visas of tech and manufacturing start-ups, and investors from Australia, China, India, Japan, Germany, other EU countries, Mexico and South America. She represented clients during the COVID-19 pandemic to navigate the complex and changing issues surrounding the national interest exceptions (NIE) to the health care travel bans over the Schengen Area, UK and Ireland under the DHS/CISA guidance memo on critical infrastructure. In addition, she has successfully managed global immigration matters for client transferring personnel to overseas assignments through a network of local counsel.
She served six-years on the Executive Board of the America Immigration Lawyers Association – AILA, Chicago Chapter, and on several AILA National Government Liaison committees including the AILA/DOS liaison committee 2020-2023, and the AILA, Latin American & Caribbean Chapter, 2022 to present. She served as Chair of the Chicago Chapter in 2017 when the first "Travel Ban" occurred calling upon her leadership abilities with members to appear at O'Hare International Airport to assistance travelers. From 2016 to 2023, Best Lawyers in America consistently recognizes her in the field of Immigration based on peer review, and for 2023 selected as Best Lawyer of the Year in Immigration for Chicago. In 2018, Crain's Chicago Business recognized her as one of Chicago's Notable Minority Lawyers. Her full bio can be found at Mercedes Badia-Tavas, Chicago Attorney | Barnes & Thornburg (btlaw.com).