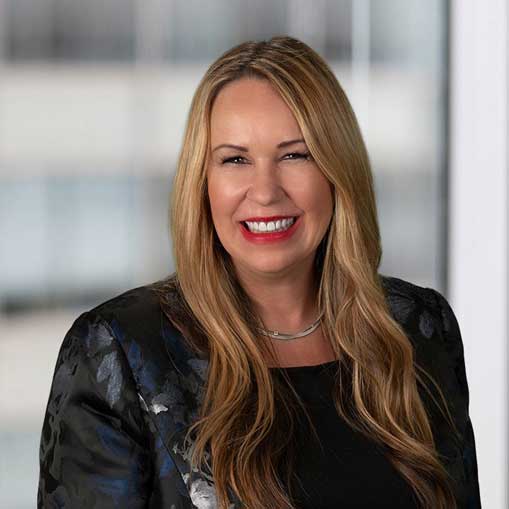 Teri A. Simmons is a partner at Arnall Golden Gregory in Atlanta, Georgia, where she has practiced for over 33 years. Arnall Golden Gregory employs 160 attorneys at its offices in Atlanta, Georgia and Washington DC. She directs the International Practice Group which focuses on the holistic representation of multi-nationally owned companies in the US in the areas of corporate, employment, litigation, tax, intellectual property and immigration law. She also directs AGG's immigration practice which is nationally recognized for its specialization in complex business immigration matters, employer compliance and white collar crime/audit defense. The group employs 10 professionals fluent in German, as well as professionals fluent in Dutch , French , Spanish, Portuguese, French and Romanian.
Ms. Simmons is also serving as an Adjunct Professor at the University of Georgia School of Law where she teaches the course on Business Immigration Law.
Ms. Simmons has represented companies as large as the Atlanta Committee for the Olympic Games, for which she managed visa processing for thousands, as well as middle-sized companies and individual EB-5 Investors. She manages companies' global immigration needs through the support of the Employment Law Global Alliance, as well as both U.S. immigrant and non-immigrant visa processing for businesses and families (temporary work visas and green cards) and the immigration consequences of mergers and acquisitions. Active in the international community, and fluent in both spoken and written German, Ms. Simmons served as AILA's Customs & Border Protection liaison chair for Atlanta Hartsfield Airport for many years, on the national AILA CBP committee and as Mentor Chair for Chapter Chairs of the American Immigration Lawyers Association. She chaired the Ga./Ala . Chapter of AILA from 1999- 2001. She currently serves on the board of AILA's Latin America/ Caribbean Chapter, on AILA's national faculty for online E visa coursework, on the national honorary board of NGO Sister Cities International, on the Boards of the Dean Rusk Center for International and Comparative Law, the German American Chamber of Commerce of the Southeastern U.S. and the German American Cultural Foundation. She served formerly as the Mayoral appointed Chair of the Atlanta Sister Cities Commission.
Ms. Simmons' practice has been ranked by Chambers and Partners for many years. Chambers also has ranked Ms. Simmons personally as one of the best immigration lawyers in Georgia (Band 1). She is also recognized by Best Lawyers, Who's Who Legal, Super Lawyers and Georgia Trend magazine's Legal Elite. Ms. Simmons earned Bachelor's degrees in Mathematics and German Studies from Furman University; a Master's in German Studies from the University of Virginia; Post Graduate Studies in Tübingen, Germany; and a JD from the University of Ga. School of Law.